Starting on March 15 the Aquarium of the Pacific will display an exhibit of artwork from the Schmidt Ocean Institute's Artist-at-Sea program. The exhibit features artwork made from and inspired by the science done on the Falkor, the institute's research vessel. Media include watercolor paintings, drawings, photography, fiber art, comics, and data visualizations by artists Rebecca Rutstein, Molly Homberg Brown, Kirsten Carlson, Michelle Schwengel-Regala, and others. The exhibit will be on display at the Aquarium until May 31, 2018.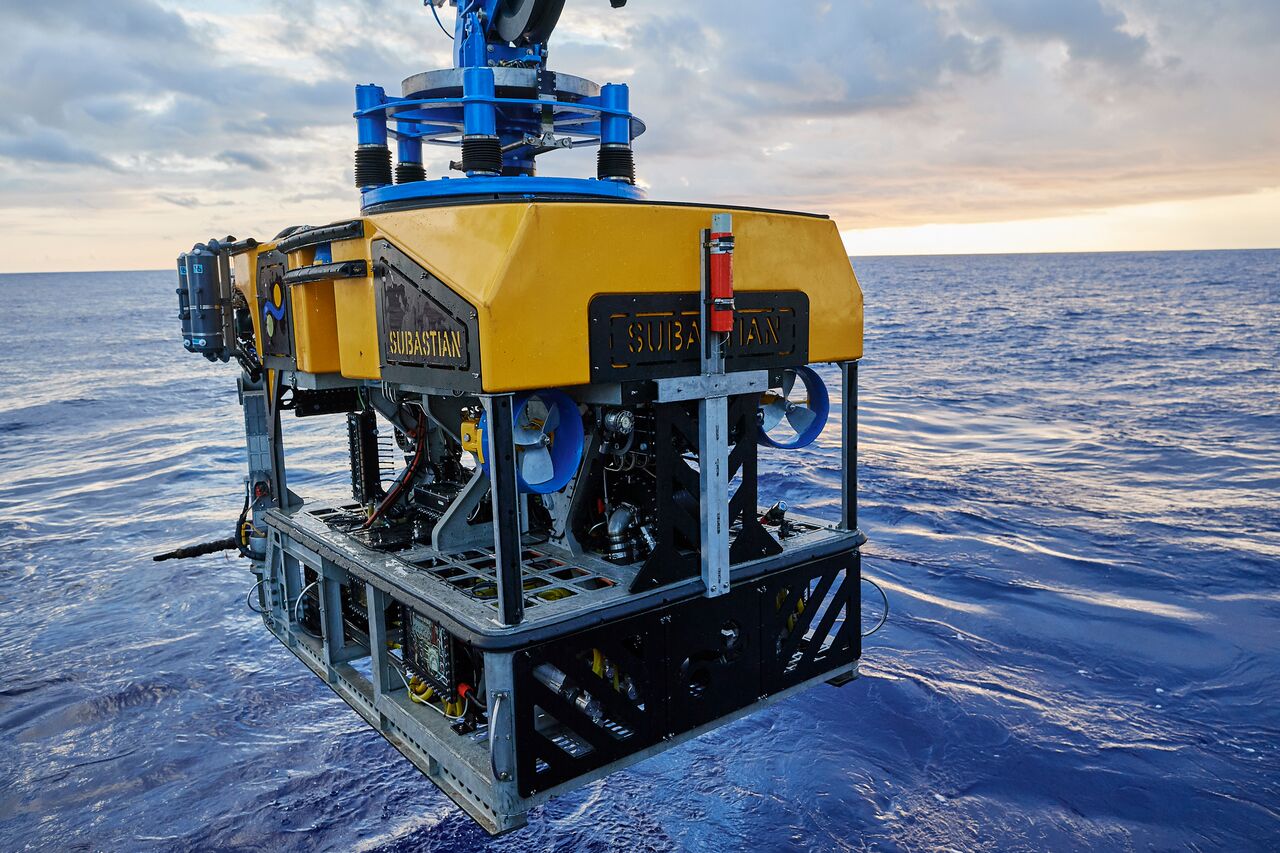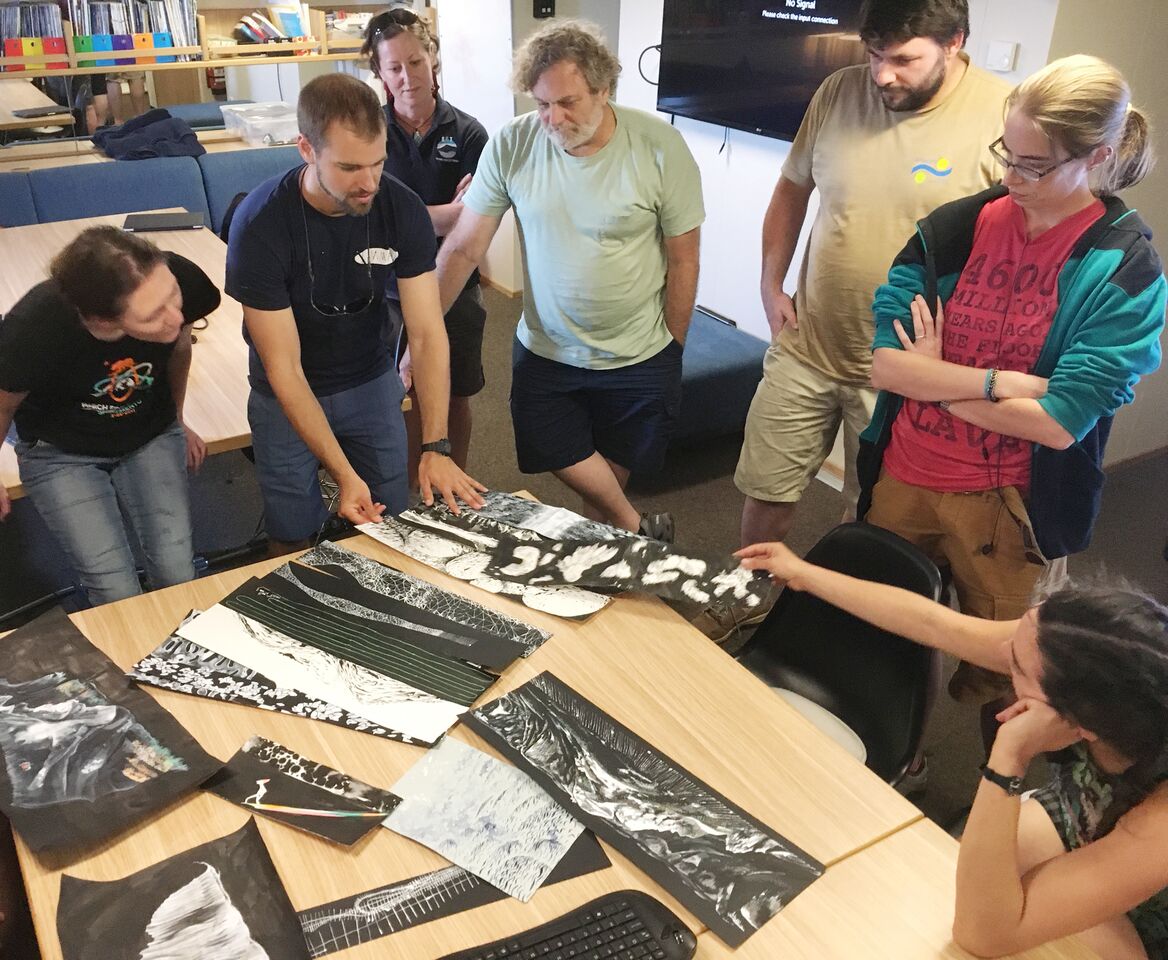 ​
The Schmidt Ocean Institute, a nonprofit foundation established to advance oceanographic research, operates its Artist-at-Sea program to apply artists' storytelling abilities to ocean science and conservation. The program provides a platform where experts from different disciplines are brought together and cross-pollination of ideas can transform both the scientists' and artists' work. Priority goes to artists who incorporate elements of technology or cutting-edge methods into their techniques or media. Artists work side-by-side with scientists to produce meaningful collaborations. Artists immersing themselves in day-to-day ship life are asked to tie these experiences together through conceptualization, data collection, and application.Wendy Schmidt will present a lecture at the Aquarium on March 19 to discuss the ocean's role in our future and how philanthropy can impact ocean science and conservation. Schmidt and her husband Eric established the Schmidt Ocean Institute in 2009.
 
The nonprofit Aquarium of the Pacific is a community gathering place where diverse cultures and the arts are celebrated and where important challenges facing our planet are explored by scientists, policymakers, and stakeholders in search of sustainable solutions. The Aquarium is dedicated to conserving and building nature and nature's services by building the interactions between and among peoples. Home to more than 11,000 animals, Aquarium exhibits include the Ocean Science Center, Molina Animal Care Center, and the new FROGS: Dazzling and Disappearing exhibition. Beyond its animal exhibits, the Aquarium offers educational programs for people of all ages, from hands-on activities to lectures by leading scientists. The Aquarium has won a 2015 Travelers' Choice Award for Aquariums, as awarded by TripAdvisor® travelers. The Aquarium earned a four-star charity rating from Charity Navigator in 2016. The Aquarium offers memberships with unlimited FREE admission for 12 months, VIP Entrance, and other special benefits.
 
To learn more about the Artist-at-Sea program please visit www.schmidtocean.org.